Welcome to Sweet Hearts Romance Books
Sweet Hearts Romance Books is your one-stop shop for classic eighties and nineties teen romance books, with just a few from the noughties as well.
Sweet Hearts is the home of popular 1980s series such as Sweet Dreams, Wildfire, First Love From Silhouette and Crosswinds & Keepsake. Here you will also find series that can be quite hard to find.
And let's not forget the 1990s, with series such as Freshman Dorm, Sunset, Totally Hot & Love Stories, to name a few.
Home grown Australian teen romance is where many of our romance writers honed their craft. Dolly Fiction and it's successor Paradise Point are the most well known. More Australian series include Bantam Wildflowers, Hot Pursuit and the Heartbreak High books.

Quick News
5th Feb. Apologies to all again for being missing in action, I didn't keep my promise did I. I hope you haven't all melted away in the summer heat.

I have decided to move Sweet Hearts to a different ecommerce cart. My programming skills are basic but improving & I am gradually getting things done on the new version. Because of the move I won't list any more new books or restock the sold ones on this version. Hopefully I can have it all done within a couple of months. If there are books that are out of stock & you want them, just email through the contact page & I'll check to see if I have extra copies.

Payment Methods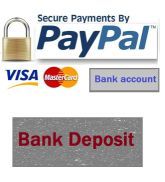 Cheque (Australia Only)