Welcome to Sweet Hearts Romance Books
Sweet Hearts Romance Books is your one-stop shop for classic eighties and nineties teen romance books, with just a few from the noughties as well.
Sweet Hearts is the home of popular 1980s series such as Sweet Dreams, Wildfire, First Love From Silhouette and Crosswinds & Keepsake. Here you will also find series that can be quite hard to find.
And let's not forget the 1990s, with series such as Freshman Dorm, Sunset, Totally Hot & Love Stories, to name a few.
Home grown Australian teen romance is where many of our romance writers honed their craft. Dolly Fiction and it's successor Paradise Point are the most well known. More Australian series include Bantam Wildflowers, Hot Pursuit and the Heartbreak High books.

Quick News
Jan 4th 2017. I always seem to be delaying the new site launch. Another update to it has been released so I will do the update & then do the coding changes to get things back to how I like them to look. I'm hopeful launch is very soon. :)

Payment Methods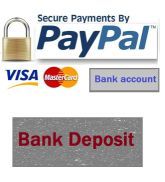 Cheque (Australia Only)